Managed Security Services are a hackers worst nightmare and YOUR best security

What are Managed Security Services? Why don't hackers and cybercriminals want you to know about these methods of security services?
Managed Security Services (MSS) has been a term used in corporate America for many years. Simply put, it is a team of highly skilled IT technicians who manage the infrastructure (hardware and security software) of a corporation's computer network (computers that are linked together), and defend against any cyberattacks (illegal or unauthorized access) to that network of computers. This type of security service coupled with Best-of-Breed world class technologies, like those currently used by government agencies, educational institutions, and Fortune 500 corporations, have forced cybercriminals and hackers to look for computers less protected, allowing for easier accessibility to carry out their criminal activity.
Consequently, home computers have become the desired target because of their greater vulnerability. The only computer security solutions available for the general public are the entry level computer security products sold off the shelf at retail stores. As a consumer you now have a choice of best-of-breed technology or suite technology.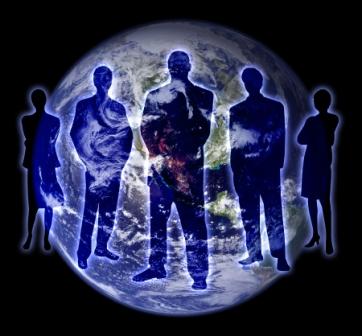 A Managed Security Service is an efficient method of cyber safety.



Today, individuals, families, and small business owners are now equipped with high speed computers but, unfortunately, are without the same IT Managed Security Services employed by corporations. Again, this places a target on the back of the consumer. This lack of professional computer security products and computer security solutions leaves their computers open to cybercriminals conducting cyber attacks. You and I are equipped with powerful computers which, when collectively assembled as botnets, become tools to carry out cyber crimes without our knowledge. And, when such incidents do occur, we are held accountable for any illegal acts committed with our computers. If you are interested in finding out more of what you are up against, then learn more about malicious codes Government agencies and larger corporations handle enormous amounts of information and demand the use of sophisticated hardware and highly skilled and trained technicians to make sure their operations run without incidents. This is an important component of an IT Managed Security Service: technical support. IT Managed Security Services technical support also provides new computer security products, assures that the hardware and security software is maintained with updates, upgrades, patch management, removal of any malicious codes (viruses, spyware, Trojans, etc.) and more. Learn more about picking the best technologies available (Best-of-Breed technology vs. Suite technology). Enterprise Grade Level (Professional) Best-of-Breed software technologies are another component of the computer security solution used by a computer security service. This Enterprise Grade Level Best-of-Breed software includes a host of world class technologies including, but not limited to, an anti-virus, spyware, firewall, patch management, updates, upgrades, intrusion detection and more.
Managed security, although complex in the corporate world because of the enormous scale of operation and the volume of information processed, is an efficient method. It's used to manage and maintain security and uphold the integrity and goodwill between the corporation and the consumer. A good security service provides a seamless integration of the best computer security products, along with the most current computer security solutions and technical support, thus providing the ultimate cyber safety for its customers.
I've enjoyed years of hassle free computing on the Internet and contribute it to the professionals that manage my computer security. I have the advantage of calling several friends as often as I like and for no additional charges (technical support) who are experts at keeping my PC free of any malicious codes. Here is the first managed security service available to the general public that I use and provide for others who want peace of mind and a worry free computer experience like myself Invisus PC Security. The majority of families and small business owners don't have a large network of computers with complicated hardware in their homes or places of business. Nor do we handle large volumes of information. However, the principal of a good computer security service is a viable solution for the general consumer and has recently become available to the general public.
We are all charged with learning how to become Responsible Cyber Citizens. That's why I have the support of an IT Managed Security Service and strongly recommend it as the ultimate method of protection for every computer user.
Leave the "Driving" to someone else; the experts.
Learn more about worms.