Best-of-Breed Technology vs. Suite Technology

Best-of-Breed technology is not a reference to the "Garfield and Friends" episode judging the best representative specimen of its canine breed to end up with a Best-of-Show award.
ACCESS DENIED...BACK AWAY FROM THE COMPUTER PORTS...GRRRR!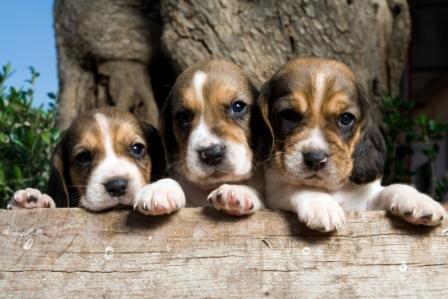 If you are fortunate to find a cyber guard dog to protect the 65,000 accessible ports to your computer then, by all means, do so.

A more practical approach would be to assemble the best in world class technology software products and have the option to choose what best serves you from each category. You would have successfully bundled the Best-of-Breed technology: the best of the best and a strong defense against cybercriminals and their malicious software.
Suite products come with a variety of security applications typically including, but not limited to, anti-spyware, anti-virus, firewall, intrusion detection, patch management, and other technologies.
Best-of-Breed products are purely focused on detecting and eradicating a particular piece of malware. Malware is malicious code developed as spyware, virus, or other nefarious softwares.
Suite products were influenced by the security software vendor consolidations. The need for large companies to penetrate niche markets, acquire technologies, and expand quickly was effective for keeping competition at bay. But, the consolidation of different companies and their products with different software engineering procedures created a problem and diminished the effectiveness of the software used in a suite.
It's interesting to note that the International Computer Security Association (ICSA) Labs provide a standardization for anti-virus products, but there is none for anti-spyware or other security software. Because there is no standardization for spyware and the security software, the quality of these products vary greatly in security software suites.
The question then becomes what's good enough or best for you? The answer is, it depends. Spyware has become insidious in the amount of damage it can do and with regard to anti-spyware used in suites this should be cause for concern. Anti-spyware products generally sold in a security suite are considered to be about 50% effective in identifying spyware. Stand-alone anti-spyware, on the other hand, because of the robust algorithms used are approximately 90% effective.
If you want to learn more about viruses, Trojans, keyloggers, etc., check out spyware and other malicious codes.
Typically, a Best-of-Breed vs. Suite argument would not be an issue when discussing security programs; however, most consumers do not have the knowledge or inclination to become an IT technician and, therefore, have to choose the best security products available. Then, consumers must decide if these products are compatible and will run on their computers without incident. Frankly, a bundled best-of-breed hasn't been available to the general public until now.
A suite makes sense where users are computer illiterate and don't understand the interface of a suite product. The idea is to make it simple with as little as possible need for interfacing with the consumer. Visit any retailer and your choice is limited to entry level security software products that are offered in a suite. The concerns are these suites are only 50% effective as compared to 90% effective stand-alone products.
If you could offer a fully bundled Best-of-Breed product and provide a Managed Security Service that handles everything and eliminates consumer involvement...well, then you're giving cybercriminals a black eye.
Until recently, Enterprise (Professional) grade level security software products have not been made available to the general public. These developers of world class technologies cater to government agencies, educational institutions, and large corporations, some of which spend a billion dollars a year for their security. The question is what are you willing to risk.
I'm a consumer like yourself and I use a Best-of-Breed technology. It's available now and offered through a Managed Security Service. It's bundled with some of the industry's best security software providers and now, as a consumer, you can have the protection that's been available to corporate America. Check out the advantage of coupling Best-of-Breed with a Managed Security Service Want to know if what you are currently using is working or just want to be assured you haven't been compromised? Here is a service I provide where you can test your computer. Here you will find the same service I use to protect my family and business. Look for the red button that says "test"
I don't manage my own computer security and I certainly don't want to spend the time keeping up with the technology of the cybercriminal. I find it simpler to have a Managed Security Service handle all the security details, do all the research, automatically install upgrades, and updates and provide me with the peace of mind that comes from knowing I have the protection of world class technologies. Suscribe to Best-of-Breed products with a Managed Security Service.